What To Expect From Our Basement Waterproofing Experts Near Surrey, Langley, Vancouver
Four Steps To Transforming Your Basement Into Dry, Usable Space
At Basement Systems Vancouver we pride ourselves on providing our customers with the best products, practices, and results available anywhere in the industry. Over the years, our patented waterproofing products and exceptional service have earned us many customer testimonials and referrals throughout British Columbia.
We'd like to take you through the steps of our service to show you how we really stand out as the best contractors in the business. Take a glance through our process, and if you'd like a free waterproofing quote, please contact us anytime.
Contacting Your Basement Waterproofer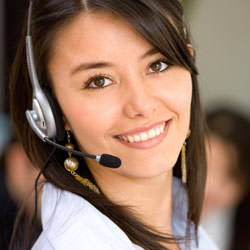 Since 1996, Basement Systems Vancouver has been dedicated to providing our customers with the best service from the first call onward.
When you contact us for a free waterproofing quote, you can count on a friendly, trained representative to answer right away -- without having to navigate through a clumsy automated system. We'll set you up with an appointment that's based on your schedule.
If you're not available during a weekday, many of our specialists are also available during evenings and weekends. We want to schedule our visit when it's convenient for you!
Before visiting, our staff will send you a personal profile of your System Design Specialist. We'll also send a copy of one of our full-color, 88-page waterproofing books. These books provide a powerful research tool, covering everything you need to know about drying basements and crawl spaces.
---
Meeting With Your Specialist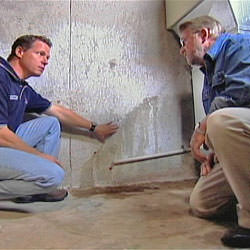 Basement waterproofing is something you only want to do once. When you make an appointment with one of our certified system design specialists, you'll learn what the best options are to turn your wet, dank basement into dry, usable space.
Your system design specialist will be a knowledgeable, skilled, and well-trained expert in the field. Your specialist works with wet basements every day and will be able to answer all your questions about basement waterproofing and crawl space repair.
As the options to waterproof your basement are presented, you'll be in full control of the process. The cost of waterproofing a basement or drying a crawl space depends on how you customize your solution -- no two jobs are ever the same!
What you will not experience are high-pressure sales tactics or prices that suddenly drop ten to fifty percent. Our personable, professional representatives know that our products speak for themselves, and we work off of a published price list.
---
The Basement Waterproofing Installation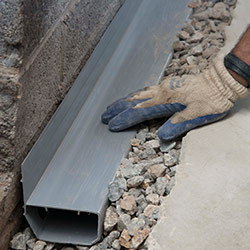 One of the best things about having us waterproof your basement is that we do it all! Our installation crews are trained to install all of our wet basement solutions, including sump pumps, drainage systems, dehumidifiers, windows, and options for your walls and floors.
In most cases, the full installation will be finished in less than two days, and your basement or crawl space can be used immediately after the installation is complete.
You'll be surprised by the skill, speed, and flexibility of our team of waterproofing professionals.
These are our employees who work in basements every day, and they're the best at what they do. Flooding basements, leaking wall cracks, and moldy crawl spaces are the kinds of challenges they specialize in!
---
Followup From Our Office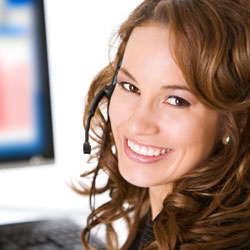 Our service to you does not end the day we complete the installation. At Basement Systems Vancouver, we like to follow up a few days after the work is completed to make sure that everything was complete the way it was proposed.
If you have any feedback or issues, we want to hear about it. And when the time comes to service or upgrade your system, you've created a business relationship with a stable, established company who is there whenever you need us!
Additionally, our staff will make a note about your completed work, and when your annual service is due to be scheduled.
If we don't hear from you around the date that service should occur, our staff will give you a call, reminding you to keep your system running at optimal performance.
Get Started With A Free Waterproofing Quote!
At Basement Systems Vancouver, we'd like to help you transform your dark, damp, musty basement into the extra floor of usable, dependable space it's meant to be! Don't wait to reclaim your basement space! Call or e-mail us today for a free waterproofing quote!
We service the British Columbia area, including Surrey, Langley, Vancouver, surrounding areas such as Maple Ridge, North Vancouver, Chilliwack, Coquitlam, Burnaby, Port Coquitlam, Abbotsford, and nearby.
Looking for a price? Get a no cost, no obligation free estimate.