Help! My Basement Flooded Near Langley, Vancouver, Surrey!
Steps to take when your basement experiences severe flooding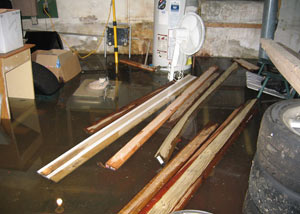 Discovering a flooded basement can be a very upsetting thing to discover -- especially if it's never flooded that badly in the past.
Our trained experts specialize in wet basement repairs of all kinds and can provide a great solution for you.
From time to time, and particularly during the heaviest rains, we'll speak with a homeowner who has just discovered that their basement is flooded with several inches to several feet of groundwater.
The homeowners are, understandably, very upset that their personal items (and sometimes their home's utilities) have been damaged or destroyed by water, and would like us to install a waterproofing system right away.
Calling In A Certified Professional
Repairs of a flooded basement are best conducted by a professional who specializes in basement waterproofing.
Three Reasons To Call An Expert:
An expert in the industry can help you recover your damaged items and advise you on restoring your damaged drywall and furniture.
Depending on the source, water in a flooded basement may contain bacteria or viruses, and it may present an electrical hazard as well.
Pumping out a severely flooded basement too quickly can sometimes lead to damage to foundation walls.
We can help you repair your flooded basement & prevent future flooding in your home!
Get a FREE Quote!
Our award-winning basement waterproofing systems come with a written, transferable warranty! For a free, no-obligation basement waterproofing quote, call or e-mail us today! We proudly serve Surrey, Vancouver, Langley, the surrounding areas of North Vancouver, Maple Ridge, Coquitlam, Chilliwack, Abbotsford, Burnaby, Port Coquitlam, and many nearby areas.
What To Do If Your Basement Is Flooded
At first glance, a flooded basement may seem like a problem that a homeowner will just have to live with. This is not true! There are basement waterproofers available, with common sense and warrantied solutions, that are just a phone call away.
When your basement floods, we at Basement Systems Vancouver recommend taking these six steps: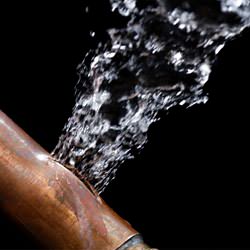 Shut Off Any Failed Plumbing
While most flooded basements are caused by heavy rains and groundwater flooding, others are caused by home plumbing failures.
If a pipe, washer hose, water heater, or other pressurized water source fails in your home, it can release hundreds of gallons of water into your basement every hour.
In fact, we've seen water rise so high in a basement that it's coming out of the windows!
In situations where there is a plumbing failure, the first step to solving the problem should be to turn off any failed plumbing. Be very careful to stay high and dry as you do this, as the water be electrified, or contain viruses and bacteria.
---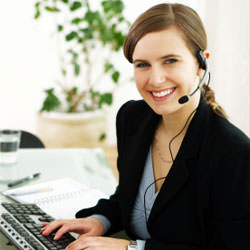 Contact A Disaster Restoration Expert
It may seem a bit extreme to think of a "disaster restoration expert" when you need someone to pump out a flooded basement, but these are exactly the people who are best suited to help you take care of your flooded basement.
Disaster restoration experts are pros at drying homes, pumping out water, and making sure that mold and rot are controlled. Have them visit your home within 48 hours to avoid mold growth.
Disaster restoration experts are busiest during heavy rains -- so call them right away to beat the crowds. These companies generally provide 24-hour emergency service, so don't hesitate to contact them as soon as you find a problem. Depending on your area, the local fire company may also be available to pump your basement out.
---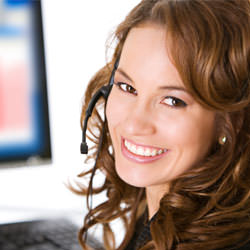 Give Us A Call
Here's where we come in! If your home is located in the Greater Vancouver area, we'll be standing by to help you.
We have exclusive access in our service area to a wide variety of award-winning, warrantied products made specifically for basement waterproofing, and we can customize a great system for you.
In our business, when it rains, business tends to pour in. In the same way that we see long lines at good restaurants on weekends and holidays, we're bustling with activity when basements are flooding all over the area. Calling us sooner rather than later is a great idea.
You can count on our trained staff to go above and beyond to help you solve your problem as soon as possible.
---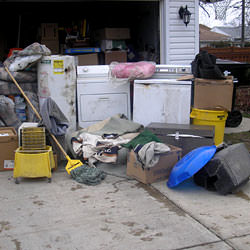 Rescue Your Personal Property
Where there will be a few things you want to get out of the basement right away, most things can be moved after you've made those two phone calls.
Again, it's important to take care when moving items, as your water could be charged with electricity, and raw sewage or toxic substances may be present in the floodwaters. If you're not sure if this is the case, it's best to be on the safe side.
If you have photos, electronics, or irreplaceable items that have water damage, do not despair! Many disaster restoration companies have ways to restore your property and restore lost computer data. This is one of the key reasons to opt for them over a standard pump-out job from a plumber or fire department.
Since the basement could be humid for a couple days while the drying out process continues, you may want to move out personal items such as photos, documents, and fabrics. They may look fine now, but they could grow mold in the near future. You also may want to get a photographic record of the damage for your insurance company.
---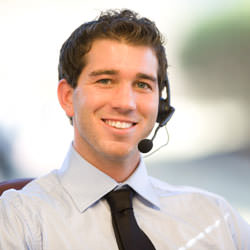 Notify Your Insurance Company
If your homeowner's insurance policy covers flooding, now is a good time to give them a call. Your agent can talk with you about what options you have for a claim, and they can advise you on what needs to be done when you meet with your contractors.
Some insurance companies will offer protection from flooding, and some will not do so. Additionally, it is important to note that some companies offer coverage for failing plumbing and not floods that come from groundwater flooding.
Even if the flood you see today is small, or you don't feel that a call to your insurance company is necessary, you may want to make a mental note on exactly what kinds of coverage you have, should a larger flood occur later on.
---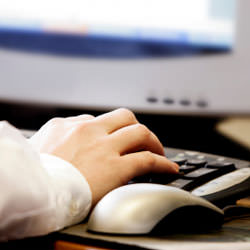 Do Some Waterproofing Research
You'll probably be surprised to find out just how many products and companies have been specialized just for basement waterproofing.
The number of products and companies out there that are specialized just for waterproofing will be surprising! There's a lot of science behind basement waterproofing, and lots of new products have been developed recently.
Before meeting with them, be sure to research each contractor you work with online. You may also want to ask the contractor to provide good references and testimonials, and to ask whether their workers are fully insured.
Be sure to also research what kinds of solutions they offer, and how those solutions may measure up against the alternatives on the market. Remember -- the old-fashioned ways are not always the most effective.
We Can Stop Your Basement From Flooding!
When it comes to wet basement repair, we at Basement Systems Vancouver have it down to a science. We'd like to meet with you and show you firsthand why we're the best in the business!
For a free, no-obligation basement waterproofing quote, contact us by phone or e-mail today! We proudly serve the British Columbia area, including Vancouver, Surrey, Langley and nearby.
Your free quote includes an on-site inspection, a written quote, and a personal walkthrough of exactly how we can dry your basement -- and keep it dry all the time! To help you learn more about basement waterproofing (and your own wet basement problem), we'll also send along a full-color copy of our 88-page waterproofing book. Contact us today to get started!
Looking for a price? Get a no cost, no obligation free estimate.